Where To Watch Every James Bond Movie Streaming Online Right Now
007 is on the move, leaping from one streaming platform to the next. Here's where to catch him.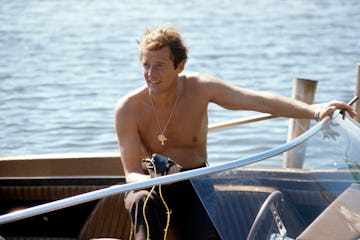 Anwar Hussein/Getty Images News/Getty Images
We may receive a portion of sales if you purchase a product through a link in this article.
James Bond, agent 007, can never stay in one place. Like the globe-trotting adventures of the famous secret agent, James Bond movies are always moving around online; frequently hopping from one streaming subscription plan to the next. In fact, Streaming platforms for James Bond movies often change monthly. So, where are James Bond movies streaming online right now? This often changes!
From Dr. No to No Time To Die, we've got the latest on all the streaming options for Bond, James Bond. (We update this all the time, so be sure to bookmark this page.)
Here's the latest James Bond streaming update as of February 1, 2023
James Bond Movies On HBO Max
The biggest news for February 2023, is that, for the first time, James Bond movies are on HBO Max. Every Bond (other than George Lazenby) is represented, and as of now, there are 12 Bond movies on HBO Max, including:
James Bond On Paramount+
As of February 1, 2023, most of the older Bond movies that aren't on HBO Max are on Paramount+. As of now, there are eight 007 films on Paramount+, including:
James Bond Movies On Amazon Prime
In October 2022, all 25 James Bond by EON — from Sean Connery in 1962 to Daniel Craig in 2021 — were all streaming on Amazon Prime Video for "free." However, this streaming mission for 007 was short-lived. As of February 1, 2023, the only James Bond content streaming on Amazon Prime "free" are the films View to a Kill (1985) and No Time To Die (2021) as well as the killer documentary, The Sound of 007.
This means, all your other Bond films, are only available for rental on Prime at the moment. Rentals for each film are generally $3.99 each, for either standard or 4K versions of each movie.
Here's a link to every Bond movie on Prime.
James Bond Movies On Netflix
There used to be a reliable chunk of Daniel Craig 007 movies on Netflix. But as of January 2023, it's just Skyfall. Here's the link.
James Bond Movies On Hulu
While several James Bond movies have been on Hulu before, there are no James Bond movies on Hulu as of this writing.
Are Classic Bond Movies Streaming "Free" Anywhere?
As of January 2023, the answer to this question is mostly "no."
2022 James Bond Music Documentary
Prime Video also has the 2022 documentary The Sound of 007 which chronicles the entire history of James Bond music, from 1962 to the present. This documentary is directed by Mat Whitecross, who also directed the excellent 2016 Oasis documentary, Supersonic.
Stream The Sound of 007 here.
Free Bond on Pluto TV (Or Tubi) Is Still OVER
Free James Bond movies on Pluto TV haven't been available for a year. There's a chance these free streaming 007 flicks could come back. But as of right now, they're gone.
Sean Connery's "Unofficial" Bond
Because of some very specific and odd rights issues, Sean Connery starred in a non-canon James Bond movie in 1983. It's called Never Say Never Again, and you can rent it here.
Spoof James Bond
Confused as to why they are two Casino Royales? Well in 1967, the great Peter Sellers tackled a spoof Bond called Casino Royale. David Niven, of Pink Panther fame, plays a retired, dandy James Bond. But, there are several other characters who are also called "James Bond." Is it good? Well…you can watch this version of Casino Royale, but only as a rental.
George Lazenby Documentary
At the moment, Hulu still has the documentary Becoming Bond streaming for subscribers. This movie is all about how auto mechanic George Lazenby landed the role of Bond for his one and only movie, On Her Majesty's Secret Service. Check it out here.
James Bond on Blu-Ray
What happens when James Bond isn't streaming? Maybe it's time for the physical Blu-rays. Check out this complete set here.
This article was originally published on