Ryan Reynolds Opens Up About Birth Of New Baby: "Everybody's Doing Fantastic"
Ryan Reynolds is not spilling any beans about the birth of his fourth baby.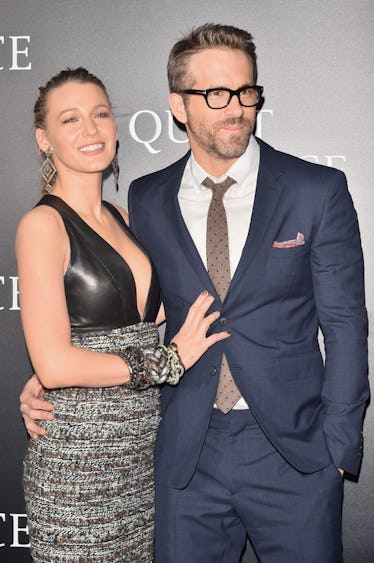 Variety/Penske Media/Getty Images
Ryan Reynolds is not spilling any beans about the birth of his fourth baby! The actor sat down for an interview on Monday, Feb. 13, his first since his wife, Blake Lively, alluded to the family welcoming their newest babe. But while he's busting with pride and joy, Reynolds isn't saying anything.
Reynolds sat down with CNBC's Power Lunch, hosted by Kelly Evans and Tyler Mathisen, where the recent changes in Reynolds came up in discussion.
"We're very excited," Reynolds said. "Look, we wouldn't do this four times if we didn't love it."
While there's always a learning curve and re-balance when a new baby enters the family, Reynolds shared that his family is doing well, even though it resembles a "zoo."
"Everybody's doing great. Everybody's actually doing fantastic," Reynolds shared. "I think if we hadn't figured it out by now, I think we'd be in deep, deep trouble."
The new baby joins the couple's daughters, 8-year-old James, 6-year-old Inez, and 3-year-old Betty. "It's a zoo over here," he laughed. "This is my office here, and to be honest, I'll probably spend the rest of my life in here!"
Reynolds and Lively have always been pretty private about their roles as parents. They've called out the paparazzi for trying to snake photos of their kids, and they don't share photos of their children on social media either. Even their baby name reveals have been handled differently than most celebrities —through Taylor Swift using Easter egg drops in music.
So when the Power Lunch hosts pressed Reynolds for more details on the birth of his youngest, his response was very on par with his desire to keep his kids more private.
"I ain't telling; this ain't a birth announcement!"
You can watch Reynold's full interview on Power Lunch.