Gifts for Her: The Best Last-Minute Valentine's Day Gifts That Will Get Here in Time
Because let's be honest, the clock's almost up.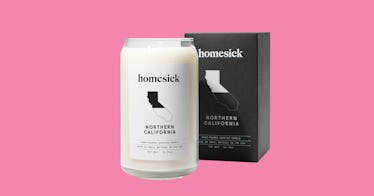 At the best of times, even with months of meticulous planning, finding spot-on gifts for her takes concerted effort. And back in the old days, delaying Valentine's Day shopping until the last minute meant you were walking in the door with a box of drugstore chocolates and a bottom of the barrel card to be greeted…less than enthusiastically by your wife. But thanks to Amazon Prime, you can be a master procrastinator and still come through a hero with these last minute Valentine's Day gifts.
While we won't claim to have evaluated every single Amazon Prime item, we are confident that among our picks, from a spectacular cuff bracelet to a timeless silk slip to cards that make dinners that extra bit spicy, you'll find a high-quality gift that'll make your wife happy no matter what she adores.
Every product on Fatherly is independently selected by our editors, writers, and experts. If you click a link on our site and buy something, we may earn an affiliate commission.