The 9 Best-Smelling, Last-All-Day Colognes for Men
These scents go the distance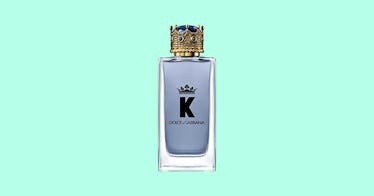 The biggest challenge in choosing the best smelling cologne for men isn't in finding one that smells wonderful the moment you spray it on. The real challenge is finding a men's cologne that still smells like…well, anything at all, five hours later. Discovering a long-lasting cologne is a big win.
A scent's ability to last is determined by several factors, including concentration, quality, and application. The higher the concentration of scented oils used, the stronger your cologne will smell. And the better the quality of the oils, the longer the fragrance molecules will remain on your skin. Part of this has to do with application. It's is essential to know where to apply cologne so that it stays strong over the course of the day. When you're done with your shower, spray your pulse points. You want to focus on your neck, chest, and wrists. If that's not enough for you, spray a mist in the air and walk under it, so the fragrance stays on your clothes as well.
Pay attention to the scent composition of your cologne, too. Amber and musk have better sillage, which is a fancy way of saying their smell lingers in the air longer, rather than evaporating quickly. Floral and fruitier fragrances tend to start off strong but fade faster. Whatever cologne you choose, you can get more mileage out of it by applying it to well-moisturized skin. The better lubricated your body's surface, the easier it is for the scent molecules to stay put on the surface of the skin. A long-lasting cologne for men that also smells great might be a unicorn, but we've got you covered. Here are eight of the best-smelling, and longest lasting colognes for men.
The Best-Smelling Cologne for Men
Every product on Fatherly is independently selected by our editors, writers, and experts. If you click a link on our site and buy something, we may earn an affiliate commission.
This article was originally published on