The Best LEGO Sets for Builders of All Ages
From Avengers to zoological wonders, these LEGO sets for kids and teens will keep them busy for hours.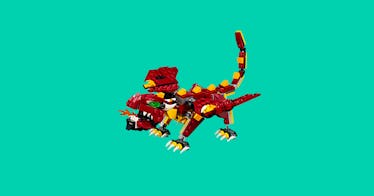 The basic concept of LEGO sets hasn't really changed since you were a kid: They still snap together one brick at a time. But the difference between those antiques and the drool-worthy sets your children want might as well be night and day. Today's building kits are bigger, more intricate, occasionally battery-powered, and have marketing budgets that would make a nonprofit blush, tying in Avengers, Star Wars, Harry Potter, and even fan-submitted "Ideas" models that the company wisely decided to put into production. They are all on the top of your kids' wish lists and soon to be under your bare feet one Saturday morning.
Despite the figurative and sometimes literal shooting pain they cause, parents love LEGOs because they foster creativity and group play, are endlessly modular, and are the original STEM toys. Kids explore symmetry, balance, stability, shapes, and sizes as they build castles, boats, cars, or giant spiders. And when kids mess up and skip a step, they have to logically think about what went wrong and analyze what they need to do to fix the damn thing. Sure, the company releases new sets with the frequency of Marvel blockbusters, but even the recently discontinued sets can spark the imagination of your child. Building blocks, after all, only go up.
The Best LEGO Sets for Beginners
The Best LEGO Sets for Advanced Builders
Every product on Fatherly is independently selected by our editors, writers, and experts. If you click a link on our site and buy something, we may earn an affiliate commission.