The Most Important Graphic Novel Of All Time Is On Sale For Prime Day
You owe it to your angsty teenage self to get the entire set of 'Sandman.'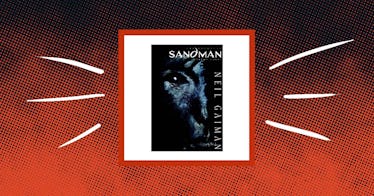 No matter what anyone tells you about the books of Neil Gaiman, nothing compares to Sandman. Originally published as a limited series from DC comics in 1988, the larger Sandman story became the most important fantasy graphic novel of both the 20th and 21st centuries. Of all of Gaiman's creations — Coraline, The Graveyard Book, random episodes of Doctor Who — Sandman has no equal.
Right now, various Sandman omnibuses are for sale for Amazon Prime Day, and we think you should buy them for several reasons. First, re-reading Neil Gaiman's classic graphic novel will help you reconnect with a former version of yourself who wore leather jacks and was angsty as hell. But, if you get all three volumes of these omnibuses, you'll get everything from the Sandman world.
Plus, if you have an angsty tween in your life, they're going to get into this eventually, anyway, right?
We're gonna recommend the three volumes of the Sandman Omnibus OVER "The Absolute Sandman." Both essentially have the same material, but the standard Ominubses has a lot of the bonus material, which frankly, we don't think you need. In other words, the regular Sandman Omnibus is still beautiful and complete, without all the fluff. But, The Complete Sandman is cool, too!
Every product on Fatherly is independently selected by our editors, writers, and experts. If you click a link on our site and buy something, we may earn an affiliate commission.
This article was originally published on