You Have Two Days To Get the $1.99 Disney+ Subscription Deal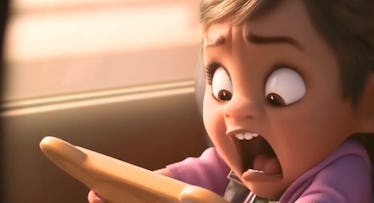 Credit: Disney
If you haven't snagged Disney+ for your family, here's some good(ish) news. If you sign-up for Disney+ by Sunday, November 14, you'll get the first month for only $1.99.
After that, it will be $7.99 a month, which gives you full access to the massive library of old-school Disney movies, Marvel movies, and all the new shows like Loki, The Mandalorian, and coming this Thanksgiving and Christmas, Hawkeye and The Book of Boba Fett. There's also a limited-time offer for a Hulu+ESPN+Disney+ bundle for $13.99.
To be clear, this deal also works if you had a Disney+ subscription, but then, later, canceled it. The reason why this is happening now is that Disney+ has created an artificial "holiday" called Disney+ Day to celebrate the launch of the service two years ago. This is why Shang-Chi is streaming "for free," along with Jungle Cruise.
If you're curious about more details about the various bundles for Disney+, check out Fatherly's complete guide to Disney+.
Here's where to click to get the $1.99 deal right now.
This article was originally published on