Amazing Daniel Craig James Bond Documentary Streaming Free On YouTube
Plus, 'No Time To Die' is headed back to the theater.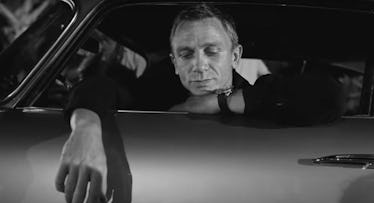 Credit: MGM/EON
One of the best special features on the No Time To Die Blu-ray has just been released on YouTube for free! The 45-minute documentary Being James Bond is streaming for free as of right now. If you're a 007 fan, here's why you should watch it ASAP.
Being James Bond on YouTube
This fantastic documentary chronicles all 15-years of Daniel Craig's tenure as James Bond. Starting with the unfair treatment Craig got from the press prior to 2006, through the troubled filming of both Quantum of Solace and Spectre, and of course, behind-the-scenes stories for Casino Royale, Skyfall, and why Craig came back for his swan song, No Time To Die.
Along the way, you'll learn amazing things about Craig's tenure, including
How he totally changed his approach to personal health after becoming Bond.
The major Casino Royale scene he suggested be totally different than scripted
Which scene he filmed last for No Time To Die
And a lot more!
No Time To Die is also headed back to the theaters for an IMAX release to celebrate the 60th anniversary of James Bond films. Get the details on that theatrical release here.