This 'Wheel of Fortune' Wrong Answer for Jurassic Park Is Hilarious
She missed out on $10,000 with one of the funniest incorrect responses in 'Wheel of Fortune' history.
Wheel of Fortune
Game shows are an American institution, and one of the best parts of shows like Jeopardy! and Family Feud is getting to watch contestants make hilariously wrong guesses. One of the funnier incorrect responses in recent memory happened on Wheel of Fortune this week, as a contestant named Tenaya lost out on thousands of dollars when an answer was all but handed to her.
In the show's second round, Tenaya had managed to get all the way to "_urassic Park _o_ies." At this point, it seems like Tenaya had won the proverbial jackpot, as she had a chance to win $10,000 and a trip to the bonus round for a puzzle that was pretty much solved.
But much like life itself, she found a way… to miss out on the thousands of dollars she would have won by finishing this easy set-up. While trying to solve for the answer, Tenaya guessed 'Jurassic Park Bodies' which obviously turned out to be incorrect.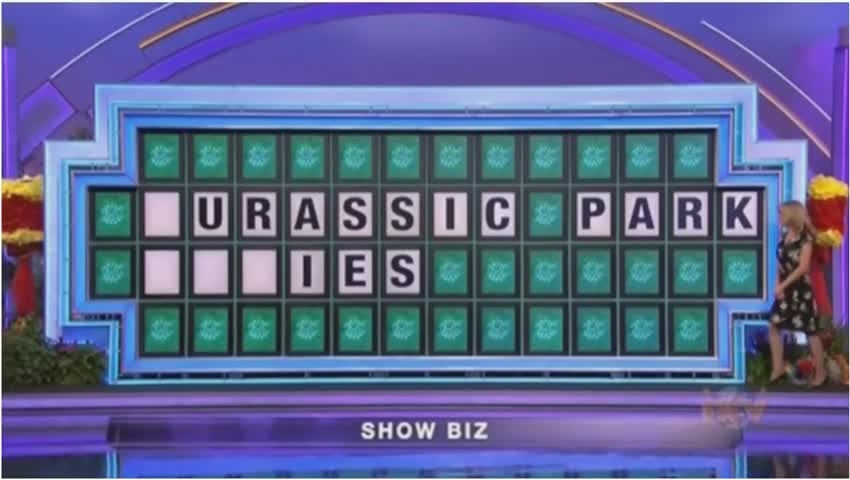 The next contestant quickly followed up with 'Jurassic Park Movies' and stole the round from Tenaya, who was perhaps thinking of the carnage the dinosaurs in the Jurassic Park franchise cause instead of simply remembering that they are, in fact, movies. But things did not turn out all bad for her, as host Pat Sajak reminded her that she was still going home with a nice chunk of change.
"It's gonna be okay," Sajak told her. "It really was fun having you here. I hope you had a good time, 'cause I did. $4,500 that round. You won $5,500."
And while it is easy for us at home to mock contestants when they mess up, the fact is a lot of us would probably make plenty of mistakes of our own if we were suddenly under the bright lights of national television. Plus, she still won a few thousand bucks.