Ashley Olsen Just Welcomed Her First Baby — And His Name Is Old-School Cool
Congratulations are in order!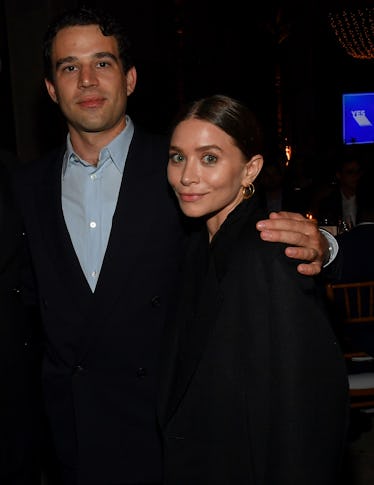 Variety/Penske Media/Getty Images
Congratulations are in order for Ashley Olsen! Apparently, Ashley just welcomed her first baby with husband Louis Eisner. Although most of the details are hush-hush, publications say she's welcomed a little boy and has chosen a unique but classic name.
According to PEOPLE, Olsen and her husband kept the pregnancy and birth to themselves. It makes sense since the two are super private — neither has spoken publicly about their relationship, which began in 2017.
The two reportedly entered the parenting world months ago, welcoming their first baby, a boy they named Otto, TMZ reports.
Otto is the perfect name for parents who want something unique — it's very unlikely that there will be another Otto in their kindergarten class, for example. But it's also classic, having been around since before the 1900s, and has a powerful meaning that won't go out of style. It's actually reminiscent of many of the baby boy and girl name trends going on right now: old-school names with a cute twist, like Emma, Noah, or Luca — two-syllable names that feel classic but different at the same time.
According to The Bump, Otto is a German name that means "wealth," and it's rooted in history books. "For history lovers, this name may bring to mind an image of Otto the Great, generally considered to be the founder of the Holy Roman Empire," The Bump notes.
According to the U.S. Social Security Administration, Otto was the 115th most popular baby boy name in the year 1900. By the 1920s, it dropped into the 200s, falling further a decade later into the 300s. Last year, the name was the 309th most popular baby boy name across the United States — making it a fairly unique choice. No surprise the couple chose something unique and potentially trend-setting — Eisner is an artist and Olsen is co-founder of the fashion brand The Row.
But, the name has been around for such a long time, and although it's never been on one of the top most popular name lists, it has shown real staying power over the past 120 years. The name has a nice mix of being a classic name that's unique enough to be memorable.
Congratulations to the happy couple!