Ryan Reynolds Just Ruined Winnie-the-Pooh Worse than Disney
Our favorite honey-loving stuffed bear has entered public domain to... sell mobile phone coverage?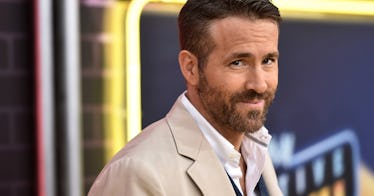 GETTY
Winnie the Pooh officially entered the public domain this year and to celebrate, Mint Mobile owner Ryan Reynolds unveiled a new ad campaign featuring 'Winnie the Screwed.'
"So I think you can see where this is going and I expect we'll be hearing from a certain mouse about this Pooh very, very soon," Reynolds states at the start of the video.
The ad, narrated by Reynolds, features Winnie the Screwed (who is also called Edward Bear?) fed up with his unnecessarily high phone bill from the big mobile companies, going so far as to bang his head on his table repeatedly due to his frustration. Of course, the answer to Screwed's problems is switching to Mint, where he can save money and get a free three-month trial and you get the basic idea. It's a happy ending for everyone.
"Unless my interpretation of copyright is wrong," Reynolds says at the end of the ad, which shows a cease and desist note hanging from the tail of Eeyore (or whatever name Winnie's morose donkey friend has been given in the Mint universe).
Reynolds' patented snark is on full display here, as he clearly enjoys getting to tease Disney about their hold over Winnie the Pooh, which has loosened a bit thanks to a version of the character entering public domain (the yellow bear in the red t-shirt is still exclusive to Disney). But let's face it, the Disney version of Pooh isn't exactly a great version of the character either. If you want the best Pooh, you gotta go to the books. (Check out these Pooh quotes if you're not sure.)
But while we're all for characters entering the public domain (especially ones that weren't even created by Disney in the first place), it's a little sad to see Winnie being used as a salesbear for a mobile phone company. It's hard not to ask yourself, "Is this really an improvement?" That's up for you to decide but hopefully, we get to see some more artistic interpretations of the honey-loving stuffed bear.