This City Has the Worst Work-Life Balance in America
Check out this ranking of the best and worst U.S. cities for work-life balance.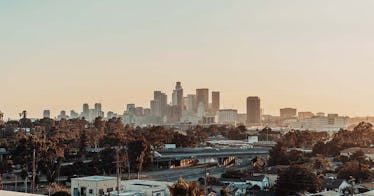 Achieving work-life balance is a struggle that nearly every American experiences in the modern workplace. But if you find that you are overwhelmed with the lack of time you have to enjoy your life outside of work you may want to head to Salt Lake City and stay the hell away from Los Angeles. At least, that's what Kisi's ranking of U.S. cities based on work-life balance says.
To create the rankings, Kisi judged each city on 18 factors which were placed into four categories: work intensity (which includes minimum vacation days offered and taken), city livability (which includes affordability, safety, and happiness), society and institutions (which includes healthcare and access to mental healthcare), and COVID-19 impact. From there, they were able to compare the work-life balance of 50 major cities in the United States.
Salt Lake City was found to be the city with the best work-life balance, as residents experience low work intensity, combined with excellent livability that allows them to not have work completely control their lives. Portland and Minneapolis were right behind Utah's capital, with Colorado Springs and Omaha rounding out the top five.
On the other end of the spectrum was Los Angeles, which was shown to have the worst work-life balance in America. The city had the lowest score by far, with residents rarely taking their full allotment of vacation days as well as experiencing high rates of unemployment. Hoston ranked the second-lowest due to lack of safety, wellness, and inclusivity, followed by Chicago, Memphis, and Cleveland.
The rankings also compared U.S. cities to cities around the world and, unsurprisingly, American cities did not perform well in comparison to their global counterparts. Salt Lake City may be the shining example of work-life balance in the United States but it did not even crack the top 20 globally. Notably, while most American cities offer less than two weeks' vacation and no paid parental leave, nearly every international city offers more vacation time and extended parental leave.
You can see the full ranking here.