The Lyrid Meteor Shower is Coming — Here's How to Watch It
This meteor shower marks the start of the year's meteor showers — after a several month drought.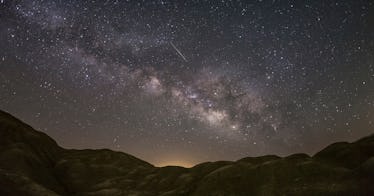 Kevin Key / Slworking / Getty Images
We saw some spectacular and memorable sky shows last year, but it's been relatively quiet so far this year. However, the meteor shower drought, a drought that occurs annually from January to April, is finally and blessedly ending and the beautiful Lyrids show is just around the corner! Here's what you need to know.
What are the Lyrids?
EarthSky.orgEarthSkyEarthSky
When is it happening?
How can I see the Lyrids?
Moonrise and Moonset Calculator