This Disney Genie+ Change Could Save You Major Bank On Your Next Visit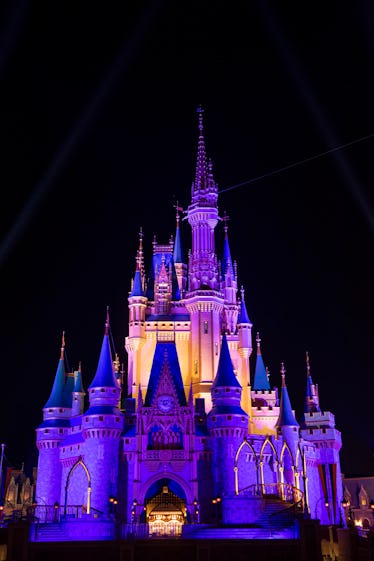 Handout/Getty Images Entertainment/Getty Images
Disney has announced new changes to its Genie+ service that could save you a lot of money depending on what you hope to do during your next visit to Disney World.
Disney World's Genie+ system is a booking system that allows visitors to plan out their days and utilize fast passes.
This perk allows guests to skip the general line for attractions. The company recently announced a change to this perk, making it less expensive and more flexible for users.
According to Inside the Magic, starting on June 27, changes to the Genie+ system will allow guests to choose a park-specific Genie+ pass. "Guests looking to buy Genie+ while visiting [Walt Disney World] will soon be able to select either a single-park or multiple-Park option," the site explains.
Nothing will technically change for the Genie+ pass itself, meaning there aren't any new perks that come with these new changes. However, it does give potential visitors access to the fun with a more affordable price tag by only visiting one park — and the new Genie+ single park option will only be available at Walt Disney World Resorts.
"With this update, prices may now be lower at some Walt Disney World theme parks compared to others," the company states on its website. "The multiple-Park option will work the same as the current system in place for Genie+ with a valid Park Hopper ticket."
For the single park Genie+ bookings, the prices will fluctuate depending on which day you're planning to visit and which park you're going to.
Inside the Magic shared some mock prices on what guests could expect to see regarding the price differences:
"Multiple Parks: $27/person
Magic Kingdom: $27/person
Hollywood Studios: $24/person
EPCOT: $18/person
Animal Kingdom: $16/person"
Disney previously announced changes to the Genie+ program after hearing from guests that they would appreciate a simplified version of Genie+.
"Our goal is to give you the opportunity to spend less time planning in the park and more time enjoying your visit with friends and family," the company noted. "While we are not yet able to share specific details, we look forward to sharing more information at a later date."
For more details, visit Disney's website.