Disney+ Problems: Crashing, Password Sharing and Confusing Bundles
There are some big blindspots with Disney's new streaming service. Let's break it down.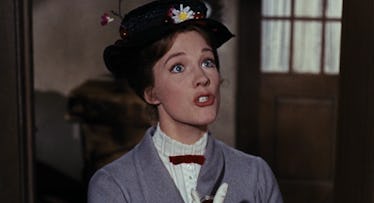 Credit: Disney
Disney+ is now officially live. If you're anything like most parents, you're pumped about having the entire Disney vault at your fingertips, even if some classics are better than others. You're also probably really into baby Yoda, on The Mandalorian, and honestly, we can't blame you. But, that doesn't mean there aren't still a few nitty-gritty problems and confusing questions about Disney+. This is all about Disney, but what if you wanted that ESPN deal? What's up with the crashing? And, will some of those great Netflix features ever pop up?
Here are the three biggest issues with Disney+; from app crashing to missing features to confusing pricing with the bundles, plus advice on how to navigate it all.
Editor's note: A previous version of this article noted Disney+ lacked a "Continue Watching" feature. Luckily, that feature has recently been added. However, it appears that this feature differs from device to device.
The service is crashing. But password sharing might be to blame.
Whether you're watching Disney+ on your laptop, on your smartphone, or a smart TV app like PS4 or Roku, the chances are, you've experienced at least one crash or freeze so far. What can we do about this? Right now, perhaps nothing. But, it does seem like the regular crashes are, for now, fairly short-lived. However, some folks are reporting a very specific problem, that can, in fact, be fixed. And it's all connected to password sharing.
If you're sharing your password with more than one person, there's a very real possibility you need to check your e-mail and get a six-digit code to "verify" your e-mail address. This is kind of like when Google sends you a text message when you sign-in to your email on a different computer. So, if you're getting a message that says you don't have access to certain content or that Disney+ can't connect, look around for a small yellow dot. When you click on that dot, it should reveal something that looks like this.
If you get the six-digit code from your e-mail and type it in, you should be all set. And, if you are using the log-in of a friend, you'll need to get in touch with them and have them get you that six-digit code!
Hulu and ESPN Bundle is confusing, but there's a solution.
You may have heard about a super-great bundle deal Disney+ is offering where you get Disney+, Hulu, and ESPN for about the same price as Netflix. But, up until very recently, it was pretty confusing how you get that bundle and what you're supposed to do if you already have a Hulu or ESPN account. Now, half of that question has been answered.
As of now, you can buy the $12.99 Hulu/ESPN/Disney+ bundle right here.
What if you already have a Hulu or ESPN account? Disney+ apparently has that covered. If you already have a Disney+ account, go to your account settings and click on the option called "bundle and save." This also gives you an option to click on something that says "Already a Dinsey+, Hulu or ESPN subscriber?" Which will then give you this message:
Basically, it's complicated, but there is now a solution.
Exact Airtimes for New Shows Will Be Very Early in the Morning
Want to watch The Mandalorian the second it starts airing? More importantly, want to avoid the spoilers? Tough luck. Even though The Mandalorian is a prime-time-ish show, it starts airing its new episodes on the morning the episodes drop. On day one, the first episode (Chapter 1) was online at 5 am EST.
So basically, you'll have to get up early, if you don't want to be spoiled on the first episode of The Mandalorian or subsequent episodes. It's unclear if Disney+ will follow this same policy for all its big new shows going forward. When CBS All-Access launched Star Trek: Discovery as a streaming-only TV show in 2017, the episodes dropped around 8:30 pm at night, essentially, prime time. This is also true for how Hulu handles the period releases of shows like The Handmaid's Tale. Why is Disney+ is putting a prime TV show that isn't being released in a bing-model online so early in the day? Nobody knows, and nobody knows if they'll keep doing it for the whole series, or the new Marvel shows — like Loki — next year.
Disney+ is live now, assuming you can get it to work. Here's everything you need to know about signing-up.