Oscar-Winner Barry Jenkins Set to Direct 'Lion King' Sequel
Disney is betting big that the 'Moonlight' director can deliver another hit blockbuster.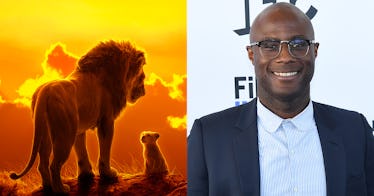 Disney/Getty
A sequel to the live-action remake of The Lion King is on its way, and Disney has secured an Academy Award-winning director to lead the effort.
Deadline reports that Barry Jenkins, who won the adapted screenplay Oscar for Best Picture-winner Moonlight, which he also directed, is on board to direct the follow-up to the 2019 blockbuster. His other credits include If Beale Street Could Talk and upcoming projects based on Colson Whitehead's The Underground Railroad and a biopic of dancer Alvin Ailey.
"Helping my sister raise two young boys during the '90s, I grew up with these characters," Jenkins said of Simba, Mufasa, Scar, Zazu, and the gang. "Having the opportunity to work with Disney on expanding this magnificent tale of friendship, love, and legacy while furthering my work chronicling the lives and souls of folk within the African diaspora is a dream come true."
Jeff Nathanson, who wrote the last installment, already has a first draft of the script. Not much is known about the story, but sources tell Deadline that it will "further explore the mythology of the characters, including Mufasa's origin story" a la The Godfather: Part II. Sounds good to us.
Jon Favreau might be giving up the director's chair, but the new film will use the same photo-realistic technology he pioneered in both the original film and The Jungle Book. And it's not like he doesn't have enough on his plate.
Jenkins confirmed the news on Twitter.
His partner, director Lulu Wang, did the same in a much more memorable fashion.
This article was originally published on