The Best Men's Grooming Products No Man Should Live Without
These mens' grooming staples will make your life easier, promise.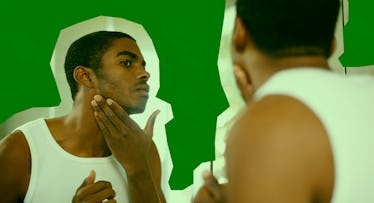 The men's grooming products market in the United States is booming. With annual sales projected to reach $43.6 billion by 2020, according to market research firm Global Industry Analysts, Inc., there have never been more beard trimmers, straight razors, and hair creams on store shelves for guys to choose from.
RELATED: The Best Unscented Products for Guys Who Don't Want to Smell Like Anything
And while more choices may seem like a good thing, it can also lead to information overload, followed shortly thereafter by decision-making paralysis. Is a hair paste better than a wax? Are ten razor blades really better than five? Should I use a tonic or gel? Needless to say, it can quickly become hard to decipher what makes one men's grooming product better than another, and which items you really need at all.
ALSO: 5 Haircuts for Men Ready to Accept That They're Balding
To make matters easier, we asked New York-based celebrity stylist and men's grooming expert Carrie Butterworth which three men's grooming products are essential to every man's arsenal. Here's what she told us.
Hair Paste
Even guys who don't use hair product should have at least one option for formal occasions or days when their hair game is off. For those moments, you want a hair paste, says Butterworth. "A good paste is versatile and works with just about any length or type of hair," she explains. "A lot of men want hold in their hair but without that hard shell look you get from a gel." With paste, you add it to your hair after you shower and let it dry naturally, creating a soft look that still stays in place.
Beard Trimmer with Adjustable Guard
"You don't have to spend a fortune for a good one," says Butterworth. "I just bought a trimmer for my salon from a drug store for about $25." While you're probably better off going to the barber for any major beard situations, beard trimmers with snap-on guards offer a foolproof way to maintain your facial hair at home. "You just click it down, and you'll get uniform length all over and no patchy spots," says Butterworth.
Ear and Nose Hair Trimmer
Taking care of the pesky black hairs popping out of your ears and nostrils may feel like an afterthought, but trust us, others notice. In fact, one national survey found 46 percent of women find exposed nose hair in men a greater turn-off than bad breath. A men's grooming product takes two minutes and saves you the agony and embarrassment of attempting to remove the hair with scissors. "I've had male clients ask me to use my scissors to trim their nose and ear hair," says Butterworth. "No way. I mean, I am not sticking my scissors up your nose! A home trimmer is an essential tool in every man's grooming repertoire."
This article was originally published on