The Absolute Best Car Air Fresheners to Neutralize Odors
These scents make the family car smell wonderful — and are safe for the kids.
by Ben Radding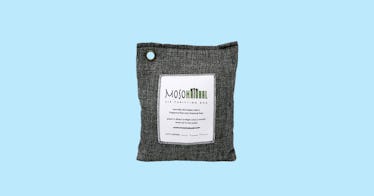 There's a reason that car air fresheners exist. Nothing smells quite as good as a buttery new car interior. Yet after months of spills, sweat, mud, and on-the-fly diaper changes, a funky musk will have taken its place. But masking the odors — with your standard overpowering pine-and-plastic car deodorizer — is not the smartest course of action. The best car air fresheners make driving a pleasant experience, without launching a full olfactory assault on your senses.
A little background: Cheap air fresheners reek of eau de chemical, and they release volatile organic compounds (VOCs) into the air. Those, in turn, impact indoor air quality. And the catch is, you don't even know what's in these hanging stink bombs: Air freshener makers are protected from having to reveal their proprietary ingredients thanks to the Uniform Trade Secrets Act.
A safer alternative is to either make your own car air freshener (throw a few coffee beans into a cloth sachet, if you're so inclined) or buy an air freshener that neutralizes odors instead of merely covering them up. These neutralizers use charcoal, baking soda, plant oils, or other ingredients to make your car smell less like a diaper pail on wheels.
Every product on Fatherly is independently selected by our editors, writers, and experts. If you click a link on our site and buy something, we may earn an affiliate commission.
This article was originally published on