The Best Father's Day Gift Ideas for Every Type of Dad
Yes, even the really, really painfully picky ones.
by Donna Freydkin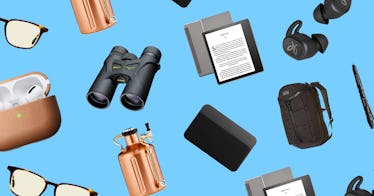 Part of the art of finding the perfect Father's Day gift is looking past the indifferent shrug of your average dad when asked what he'd like for Father's Day. He's probably not going to be much help — he might say he has everything he needs, and maybe he does. But a truly great gift isn't about checking a box or replacing the busted hedge clippers. It's about showing dad that you see and appreciate him, that you recognize he has his own interests and hobbies, and you love that, even if you don't love the amateur insect collection on the kitchen counter.
It goes without saying that no one gift can sum up all the love, gratitude, and appreciation we feel for dads, but it's still really nice to get a present that says: We know you. The best Father's Day gifts simply make him feel understood.
The Best Father's Day Gifts for 2020
i
Every product on Fatherly is independently selected by our editors, writers, and experts. If you click a link on our site and buy something, we may earn an affiliate commission.