The Best Baby Bottles for Breastfed Infants
When moving from breast to bottle, these are the top picks you should try.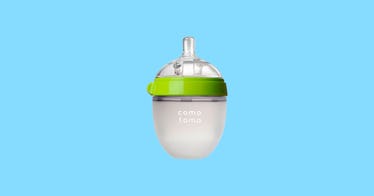 The best baby bottles for breastfed babies give nursing moms a break. Medical professionals will tell you that breastfeeding your baby is best. But despite your best intentions, sometimes it just doesn't work, and you choose to feed your baby with a bottle. And there's a bonus to transitioning from (or toggling between) breastfeeding to bottle-feeding your newborn: The other parent can split dinner duties and help out with nighttime feedings. More shut-eye is a win-win for everyone.
Still, if you are nursing and find it's time to switch a baby to a bottle, it may not always be an easy transition. Thankfully, baby bottles have come a long way from the basic offerings of yesteryear. You want bottles that not only mimic the same flow, flexibility, and comfort that mom can provide, but are easy to clean and don't require a PhD to assemble them.
Every product on Fatherly is independently selected by our editors, writers, and experts. If you click a link on our site and buy something, we may earn an affiliate commission.
This article was originally published on