HBO Max Just Killed Classic Looney Tunes. Here's Where To Watch It Now.
Families can still stream missing Looney Tunes episodes elsewhere. But what's the endgame here?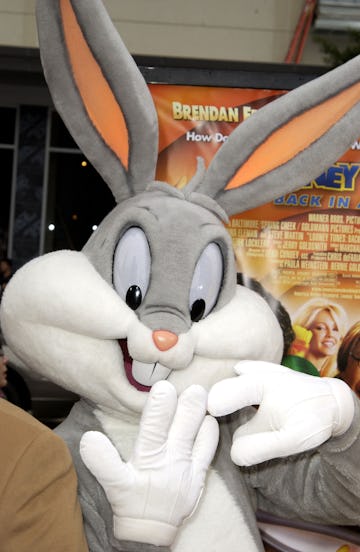 Steve Granitz/WireImage/Getty Images
We may receive a portion of sales if you purchase a product through a link in this article.
At the end of 2022, HBO Max slashed over 250 episodes of classic Looney Tunes episodes from its online streaming catalog. While it's somewhat common for viewers to have to chase various franchises as they hop from streaming service to streaming service, this culling was more brutal than most. Does the elimination of so many classic Looney Tunes signal the end of the so-called "convenience" of streaming services? Is it time to go back to DVDs and Blu-rays for your family library?
Here's how you can still watch the missing Looney Tunes episodes on streaming, but also why you should seriously consider physical media as the longterm solution to the attrition caused by the streaming wars.
A decade or so ago, the seductive promise of streaming was that it would seemingly make pretty much everything available at the press of a button. Streaming would liberate audiences from the tyranny of physical media and having to buy and/or rent breakable, expensive, limited DVDs and Blu-Rays. After Netflix became more known for its streaming library than its DVD library, newer streaming services like HBO Max and Disney+ were introduced with great fanfare and ballyhoo as revolutionary hubs of content. The media, and the viewers, thought of these as digital nirvanas offering a staggering array of entertainment for one "reasonable" monthly subscription price. But streaming services like HBO Max were also promoted as performing an invaluable public service by making the entirety of Sesame Street available in one place for one price for the first time in history. In specific, HBO Max made a lot of big promises it has been unable to keep. Its conception of an online digital utopia is beginning to feel more like a dystopia full of chaos, confusion, and disappointment.
In April of 2022, for example, HBO Max decided to remove 200 episodes of Sesame Street from its archive, primarily from the show's iconic early decades. If the archive of a beloved cultural touchstone like Sesame Street can be slashed as a cost-cutting measure then nothing is safe. You'd think that HBO MAX would want to keep the complete Sesame Street archive to avoid bad press at the very least. But if the strange, cold economics of streaming has taught us anything, it's that if a streaming service has a choice between saving money or bad publicity, they'll go with saving money every time.
Which Looney Tunes episodes did HBO Max cut?
Money and these cold streaming economics helps explain why HBO Max quietly removed half of its Looney Tunes archive on December 31st. Literally overnight, the streaming site went from hosting 511 Looney Tunes cartoons to just 255.
Here's what happened: HBO Max's license for Looney Tunes shorts ran out at the end of last year and they chose not to renew much of its library. Like a thief in the night, HBO Max removed hundreds of Looney Tunes shorts from 1950 to 2004. Here's sampling of what got cut:
1957's Wagner parody "What's Opera, Doc?"
1952's "Feed the Kitty"
1950's "Rabbit of Seville"
1952's "Duck Amuck"
1955's "One Froggy Evening" (featuring the musically inclined amphibian named Michigan J. Frog who would go on to become the mascot for WB from 1995 to 2005.
Every single classic Roadrunner and Wile E. Coyote episode
Every single "Dodgers in the 24½th Century" episode, in which Daffy Duck is a bumbling sci-fi hero.
The mastermind behind these cuts is the head of Warner Bros. Discovery David Zaslav. Since taking over last year, he's pursued a curious, seemingly counter-intuitive strategy of needlessly antagonizing his audiences by canceling movies like Batgirl and yanking much of its animation for a tax write-off. Zaslav, the most hated man in pop culture this side of Kanye West, seems intent on making his apoplectic customers pay, and pay dearly, for what should be the mother of all tax write-offs.
How to watch classic Looney Tunes right now
So, where you can watch all these older Looney Tunes online right now? Curiously, although most entertainment outlets report that there is no way to watch these shorts with a streaming service right now, that's not true. As of right now you can watch a huge majority of these missing episodes with a subscription to the cartoon streaming service Boomerang. (Starting at $5.99 a month).
As has been the case for at least the past four years, Boomerang has these now "missing" Looney Tunes episodes — like "Duck Amuck" and "What's Opera Doc?" — as well as the beloved Roadrunner and Wile E. Coyote episdoes and Duck Dodgers.
But, there's also a more permanent solution. All of those Looney Tunes cartoons can be found in the Looney Tunes Golden Collection, a series of DVD box sets released between 2003 and 2011 along with commentaries and other nifty ephemera. The Looney Tunes Golden Collection were essential at the time of their release. They seemed less critical with the rise of streaming but have returned to being critically important.
It seems like the only way to protect yourself from the David Zaslavs of the world is to own DVDs or Blu-Rays that you can watch whenever you like and cannot disappear mysteriously and without notice the way much of HBO Max's Sesame Street and Looney Tunes archives did. If you want your family to be able to watch these classic pieces of animation, and you don't want to rely on the bizarre whims of huge corporations and streaming platforms, just owning the thing outright is the way to go.
Streaming once promised to free audiences from the aggravation and hassle of digital media. Now it looks like savvy consumers will need to once again embrace physical media in order to avoid aggravation, hassle, and tears. You may understand why certain shows are no longer streaming online. But does your child?