7 Stylish Dads And How They Get Their Look
What does it mean to be a stylish dad? These men walk the walk — and offer up tips, tricks, and philosophies that anyone can follow.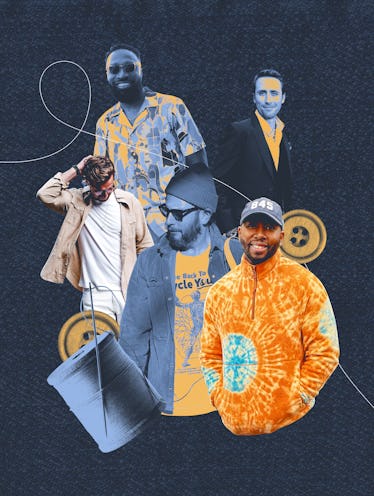 Courtesy of Troy Brooks, Nicolas Bolognini, Kirk Brown, Philippe Cousteau, Brendan Fallis, Josh Peskowitz, Giovanni Vaccaro, Getty Images; Ariela Basson/Fatherly
What makes a stylish dad? There's no single way to answer this, obviously. But one thing is for sure: they're motivated. A stylish dad puts the effort into clothes, dressing for himself but also for his kids and his family — showing the wider world that he cares. That's one takeaway from talking to these seven stylish dads, men who are in the public eye as leaders, entrepreneurs, and, yes, style influencers equally skilled at communicating with words and their carefully curated looks. So how do they do it? How do they dress themselves so very well in the morning? One leg at a time, surely. But to go deeper, we asked them a series of questions about their style — where they get their inspiration and how their clothes have changed since they became dads. We also break down a few favorite outfits of theirs so that you too can dress the part.