Today's the Day to Buy a New, Fancy Razor
Two of Panasonic's top models are up to half off.
by Dave Baldwin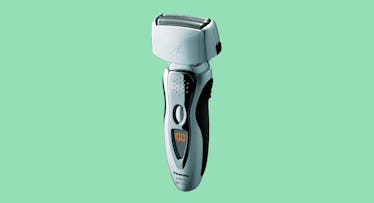 Winter may be the time for burly beards, but that doesn't mean you always have to show up at the office looking like a ski-bum. Sometimes you want those whiskers well groomed. Other times, you want a nice smooth shave. In both cases, you're going to need a reliable beard trimmer or razor to get the job done. Today, you're in luck: Panasonic's running a one-day Amazon sale on two of their most popular electric shavers and beard trimmers, knocking up to 50 percent off of each. Take a look.
Arc3 3-Blade Wet/Dry Washable Shaver
The Arc3 is a 3-blade cordless shaver with flexible pivoting heads. It works dry or in the shower and has a built-in trimmer for sculpting beards and sideburns. The razor also boasts also a fancy LCD display and a 4-star rating with over 4,600 Amazon reviews. Better still, it's only $40. It runs $70 on the Panasonic website.
Panasonic Men's Electric Hair and Beard Trimmer (ER-GB60-K)
It feels a little bit like overkill, but this hair-and-beard trimmer offers 39 adjustable trim settings ⏤ pretty much a length for every dude. It's washable, comes with two comb attachments, and can run for 50 minutes on a single charge, or you can use it with the cord.
This article was originally published on