'Superman and Lois' Looks Like the Family Superhero Show We Need Right Now
In the new show, Clark and Lois are just trying to raise their kids back in Smallville...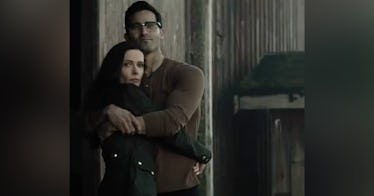 In the first trailer for the new CW show Superman and Lois, the Man of Steel himself asks, "I am a bad father?"
Yep, this new superhero series seems squarely aimed at parents who had lives that didn't quite turn out how they expected. After losing their jobs as reporters in Metropolis, the new show follows Clark Kent and Lois Lane as they attempt to raise their children — teenagers now — while living in Clark's old hometown of Smallville. Of course, Clark isn't exactly from Smallville, and it looks like his past as the nicest person from the planet Kyrpton is going to come back to haunt his family in a big way. As Supe says in the trailer, "I really wish I could get drunk sometimes."
Starring Tyler Hoechlin as Superman and Elizabeth Tulloch as Lois Lane, Superman and Lois is technically a spinoff from the large collection of "Arrowverse" DC comic book shows that air on the CW. That said, because this version of Superman and Lois have, to date, only appeared in other CW shows (I.E. The Flash and Supergirl) this new series will, by definition, stand on its own.
Superman and Loissuburban ruminations of WandaVision,Superman and Lois,
really IncrediblesSuperman and Lois hits the CW on February 23, 2021, and will be streaming on the CW app the next day.
This article was originally published on