'Shang-Chi' Soundtrack Slaps. Listen To It Here
Let's put "Run It" on repeat.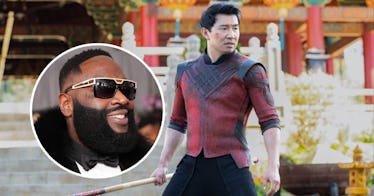 GETTY / Disney
If you like Marvel soundtracks, then you know that outside of the orchestral scores, Marvel generally has two approaches: Go for nostalgia (see: Guardians of the Galaxy, Loki, et al.) or drop some great forward-facing music, kind of like they did with the Kendrick Lamar and the Black Panther soundtrack. (Arguably that killer Curtis Harding track from Falcon and Winter Soldier split the difference.
But, with the next big Marvel film — Shang-Chi, which opens on September 3 — the beats are decidedly new. We already know rapper Anderson Paak has been linked to the soundtrack but this month 21 Savage dropped "Lazy Susan," which is fantastic. But, that is kind of just the beginning. If you're looking for great dance and rap hits, the other big Shang-Chi track is poised to be even bigger.
If you haven't heard it yet, the song "Run It" from. — DJ Snake, Rick Ross, and Rich Brian — is fantastic. In terms of a banger of a song that represents a movie and moment, this track is up there with M.I.A's "Paper Planes." The fact that it's not bigger at this moment is truly shocking. Listen to it here. Put it on repeat. Run it!
Shang-Chi opens theaters on September 3, 2021.