Stream These 3 Overlooked Documentaries In December 2021 ASAP
The Beatles aren't the only documentary game in town.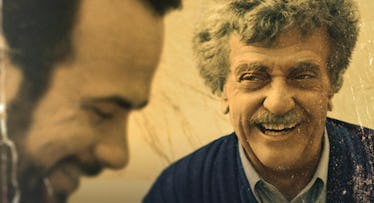 Credit: IFC Films
Okay, so you binged the epic and fraught journey of The Beatles: Get Back on Disney+ and you're game for another documentary, but perhaps one that's not as long? The nice thing about documentaries, as opposed to TV shows, is there's a sense of safety that the story will end. Plus, documentaries are sometimes less stressful for a late-night binge either with your partner or maybe on your own.
Because the Fab Four have taken up the lion's share of everyone's documentary streaming lately, here are three overlooked documentaries streaming in December that you can't miss.
Kurt Vonnegut: Unstuck In Time
Curb Your Enthusiasm Right now Kurt Vonnegut: Unstuck In Time, is available to rent on Amazon.
Oasis: Knebworth 1996
OasissuchOasis: Knebworth 1996 wayOasis: Knebworth 1996 is streaming now on Paramount+.
Street Gang: How We Got to Sesame Street
Sesame Streetthis on Amazon
howStreet Gang streams on HBO Max on December 13.
This article was originally published on