Sharing Your Netflix Password? The Password Police Are Coming For You
The new pay-to-share feature is being tested in a few countries before a full roll-out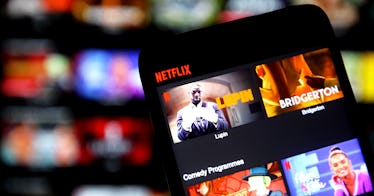 SOPA Images / Contributor / Getty Images
If you've been splitting a Netflix account with another family or your extended family, Netflix is coming for you. The company announced it has begun testing features aimed at curbing account sharing for people who don't live in the same household. Here's what you need to know.
It's no secret that some people share their Netflix account and password details with others who don't live under the same roof. That's technically against the streaming service's terms of service, but it's what makes the service affordable for many families.
However, the amount of people sharing accounts is "impacting" Netflix negatively. It's "created some confusion about when and how Netflix can be shared," Chengyi Long, Netflix director of product innovation, said in a post. "As a result, accounts are being shared between households — impacting our ability to invest in great new TV and films for our members."
This led the company to launch a test of two new features in Peru, Chile, and Costa Rica over the next few weeks. In the test, subscribers can now pay an extra fee to add an "extra member" subaccount for people who don't live in the same household. This would allow them to continue sharing, at a lower cost, without hurting Netflix's bottom line.
"Members on our Standard and Premium plans will be able to add sub-accounts for up to two people they don't live with – each with their profile, personalized recommendations, login, and password," the company outlined. The price to add new sub-members would be approximately $3 during the testing phases.
Along with introducing new sub-subscribers, the company has developed a transfer option. The new feature would allow people to transfer their profiles either to a new account or as a subaccount while keeping their ratings, watch history, and settings the same.
There haven't been any details released on if the company plans to roll this out in the US, but it's probably safe to assume that's what their end game is going to be. For now, "we'll be working to understand the utility of these two features for members in these three countries before making changes anywhere else in the world," Netflix writes.
What does this mean for families? It might not mean much at all to people who don't share their accounts and passwords with people outside their families. But there are likely many family members who do – even if it's for a teen who's away at college or helping grandpa have some entertainment while on a tight retirement budget.
It will be interesting to see how this feature changes anything for Netflix. Still, with so many more streaming options available – this move could go either way.