'Loki' Cheatsheet: MCU Reboot, Runtime, Episode Drops and Big Cameos
When does the show air? How many episodes are there? How long are the episodes? WTF is happening to the MCU?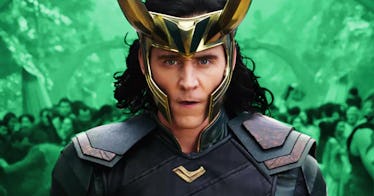 Disney
When do new episodes of Loki drop on Disney+? How long are the episodes? What the hell is going on with this show and how is Owen Wilson a part of the Marvel Cinematic Universe now?
Here's your brief guide to all things Loki. For now, NO SPOILERS ahead for Loki. Mild spoilers ahead for other Marvel stuff, including Endgame, WandaVision, and The Falcon and the Winter Soldier.
When do Loki episodes drop on Disney+?
Loki
June 9: Episode 1
June 16: Episode 2
June 23: Episode 3
June 30: Episode 4
July 7: Episode 5
July 14: Episode 6 (Series finale)
WandaVision The Falcon and the Winter SoldierLoki
Wait, isn't Loki dead?
Avengers: Infinity WarLokiEndgame,The AvengersEndgameWandaVision
How long are episodes of Loki?
WandaVision The Mandalorian
What is Owen Wilson doing on this show?
Is Loki rebooting the MCU? What about cameos?
Loki Doctor Strange and the Multiverse of MadnessWe already knownew Scarlet Witch guise,LokiLokianyone
Loki premiers on Disney+ on June 9, 2021.
This article was originally published on