Here's Every Kids' Show and Movie LEAVING Netflix In October
Make some time to watch these titles before November rolls around.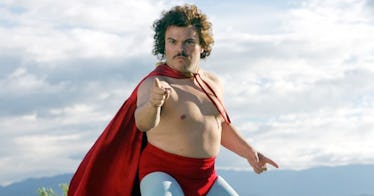 Paramount Pictures
The good news is that a new month means a bunch of new titles are coming to Netflix. The bad news is that a bunch of movies and TV shows your family might not have gotten a chance to watch yet will be going offline. Such is the reality of the streaming world.
This month, a half-dozen family-friendly titles are leaving the streamer. One will be gone next Wednesday, while the others will last until the end of the month. Here is the complete list of family-friendly, soon-to-be-deleted titles.
Leaving on October 7, The Last Airbender is a fantasy film from M. Night Shyamalan — a.k.a. The Sixth Sense guy. It's based on the Nickelodeon series your kids probably already love. Fair warning: it's considered one of the worst films of all time, so you might want to save it for a time when mom and dad don't have to watch.
You'll have until Halloween to check out the remainder of the films, including Charlotte's Web. It's not the animated version you probably watched in school a long time ago, but a CGI take on the tale starring Julia Roberts, Dakota Fanning, and Steve Buscemi taking time away from being the GOAT to play a rat, Templeton.
Nacho Libre is a weird-as-hell movie about a monk played by Jack Black with dreams of lucha libre glory. It's from the dude who made Napoleon Dynamite, and it's similarly offbeat.
Zathura: A Space Adventure is a somewhat forgotten spin-off of the original Jumanji film. Directed by Iron Man director and The Mandalorian creator Jon Favreau. Instead of the jungle, the film features a board game that transports players to outer space.
And last but not least, Both chapters of the fantasy classic The NeverEnding Story, the 1984 original and the 1990 sequel, are also on their way out. Guess there's no such thing as a never-ending streaming contract.
This article was originally published on