Jeff Bridges Announces He Has Cancer, Encourages Everyone To Vote
The Dude thinks he's gonna be okay. But this is some rough news.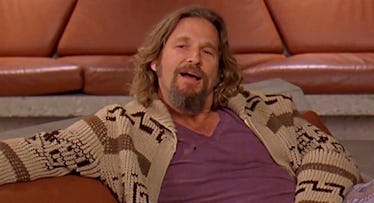 Credit: Universal
Oscar-winning actor Jeff Bridges revealed yesterday that he is battling cancer. The 70-year-old star of The Last Picture Show, Starman, The Big Lebowski, Iron Man, Crazy Heart, and of course, Tron, broke the news in a tweet on Monday.
"As the Dude would say.. New S**T has come to light," he wrote. "I have been diagnosed with Lymphoma. Although it is a serious disease, I feel fortunate that I have a great team of doctors and the prognosis is good. I'm starting treatment and will keep you posted on my recovery."
In a second tweet, the actor and activist didn't hesitate to use the moment as a call to action ahead of Election Day. "I'm profoundly grateful for the love and support from my family and friends," he wrote. "Thank you for your prayers and well wishes. And, while I have you, please remember to go vote. Because we are all in this together. https://Vote.org."
Though it's been two years since moviegoers last saw Bridges on-screen — in Bad Times at the El Royale – he has been busy with numerous projects. A photographer, painter, musician, and sculptor, Bridges illustrated the children's book, Daddy Daughter Day, written by his daughter, Isabelle Bridges-Boesch, and released earlier this month. Bridges was also executive producing and starring in The Old Man, a series for FX on Hulu. Production had recently restarted after halting in March due to the pandemic, with several first-season episodes reportedly still to be completed.
FX, Hulu, Touchstone Television, and FXP, the entities behind The Old Man, released a statement that reads, "Our thoughts go out to Jeff and his family during this challenging time and they have our love and support. We wish him a safe and full recovery. And, as Jeff always says, 'We are all in this together.' Jeff, we are all in this together with you."