James Bond Director Already Has Daniel Craig's Replacement In Mind
This never happened to the other fellow!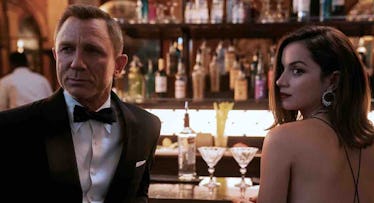 Credit: Sony/MGM/EON
After James Bond drinks his last martini in No Time To Die, Daniel Craig will finally end a very long tenure as 007, which began, somehow all the way back in 2006. And as tradition demands, as soon as the next Bond film ends, many will be waiting for those immortal words to appear on the screen: James Bond Will Return. Of course he will, but when he does, who will play him? Everyone has their theories, but it turns out the director of No Time To Die — Cary Joji Fukunaga — already came up with new Bonds at least two years ago.
According to a news story in The Radio Times, Fukunaga has already given his recommendations to Bond producer Barbara Broccoli. This was before Fukunaga had been formally hired to direct the new film, and also during a period where Daniel Craig's return to the role wasn't guaranteed. "At that point, Daniel said he wasn't doing another one, so we spit-balled all the potential new Bonds – that was exciting," Fukunaga said.
Now that Fukunaga has wrapped production on the long-waited next Bond film, it's very possible that some of his recommendations for Craig's replacement might actively be considered. In fact, considering that No Time to Die was supposed to come out in the spring of 2020, it's very possible, even likely, that Broccoli and the secret Bond high council have already selected a new 007.
Who knows — by the time No Time To Die hits theaters, we might already know who is playing Bond in the next film. And if history is any indication, it won't be anything like the other fellow.
No Time To Die hits theaters on October 8, 2021. Watch the new trailer here
This article was originally published on