How to Watch the Best Big Bird Documentary Right Now
Celebrate the life of Caroll Spinney with this perfect documentary.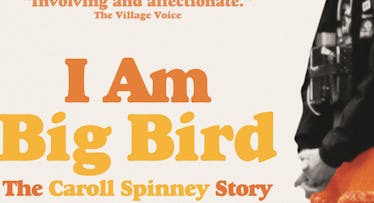 Credit: Amazon
Though there's some debate about whether or not the late Caroll Spinney would have wanted children to know there was a human under the Big Bird costume, there is a great documentary for adults that celebrates the life and work of this amazing human, in and out of his famous costume.
In 2014, directors Dave LaMattina and Chad Walker released their film I Am Big Bird: The Caroll Spinney Story. Immediately, the documentary won rave reviews for a variety of sources including the New York Times, the Village Voice, the Washington Post and elsewhere. If the documentary was a little bit off your radar, that's okay, it was like almost six years ago. But, if you're really feeling like learning more about the great Caroll Spinney, watching this documentary is not a bad place to start. Here's how you can stream it online.
Right now I Am Big Bird is not "free" on Netflix, but you can watch it on Amazon either for rent or for purchase.
Rent or Buy I Am Big Bird: The Caroll Spinney Story right here.
You can also watch the trailer here.