How to Watch 'Mister Rogers' Neighborhood' Online Right Now
Want to stream the earliest stuff from '68? What about the '80s heyday? Here's how to watch (almost) every Mister Rogers episode online.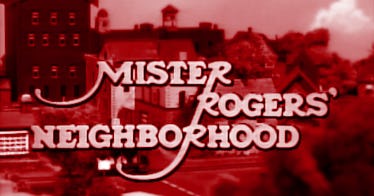 PBSKids.org
In the old days (1968–75), most seasons of Mister Rogers' Neighborhood had about 65 episodes, not all of which have made it online. It wasn't until the '80s that a more manageable 15-episode season became the norm. So, if you're wondering where to watch Mister Rogers' Neighborhood? The answer is simple: online. Yes, you can watch most of it. Here are the easiest, cheapest, and best ways to easily watch and stream full episodes of Mister Rogers' Neighborhood. We're starting with the ideal (PBS!) and then working our way down to the streaming options that are a little tricky or unwieldy. Ding ding! Hop on your streaming trolley. It's a beautiful day. As of September 2021, these are the best ways to stream Mister Rogers' Neighborhood online.
YouTube
Watching Mister Rogers on YouTube is possible, but if you go this route you certainly won't be in the safe confines of the friendly digital neighborhood you seek. Yes, there are a ton of great clips and some complete episodes of Mister Rogers on YouTube, but you've got to be careful. The quality is all-over-the-place, and sometimes weird parodies will pop up on a playlist. Your best bet here is to search YouTube for something you want specifically like his famous trip to the Crayola Factory.
Amazon Prime
At one point in time, a bunch of Mister Rogers was streaming "for free" if you paid for Amazon Prime. This is no longer the case. If you want Mister Rogers on Prime, you've gotta pay for it, by signing up for a $4.99 PBS Kids account. That's the deal now.
PBS Kids.org and the PBS Kids app
The purest way to watch Mister Rogers online is to just go straight to the source. PBSKids.org has a permanent player which airs vintage episodes of the series on a rotating basis. This means that they swap out new episodes from the "early years" (the late '60s and early '70s) on the first Monday of every month. So, over time, you could conceivably watch everything from 1968 to 1975. There are also some great clips like this interview with illustrator Eric Carle.
Apple TV/iTunes
Mister Rogers' Neighborhood is available on iTunes, but it's probably not your best option. Apple has a smattering of episodes organized loosely by year, starting in 1981. These episodes are $1.99 each. So, unless you absolutely need the 1981 episode about divorce stored on your iPhone, this isn't the easiest or most cost-effective way to watch Mister Rogers.
This article was originally published on