How to Stream the 2021 Tokyo Olympics
Peacock is your new best friend.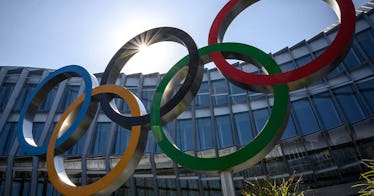 GETTY
Whatever you want to call them — The 2020 Summer Olympics, the Games of the XXXII Olympiad, Tokyo 2020 or even Tokyo 2021 – the Summer Olympics are about to start. The events, which run the gamut from Archery, Beach Volleyball, Fencing and Hockey to Rowing, Skateboarding (one of several brand-new Olympic sports), Trampoline Gymnastics and Wrestling, not to mention such perennial favorites as Basketball, Boxing, Swimming, Tennis and Weightlifting, officially kick-off on Friday, July 23, which will also feature the Opening Ceremonies.
Where Stream the 2021 Olympics
If you or your kids, or you with your kids, want to check out the games, NBC and its family of properties is the place to go. So, that's NBC, CNBC, Olympic Channel, Telemundo, USA, the Golf Channel, plus its streaming platform, Peacock, and also the NBC Sports app and on NBCOlympics.com. Interestingly, the opening ceremonies will air live for the first time ever, and that begins at 4am EST on Friday, July 23.
What about the Olympic time difference?
Don't want to get up that early? No need to fret. NBC will repeat the festivities on Friday night at 7:30 pm EST. As for the games themselves, a couple of them (such as soccer and softball) actually kicked off on Tuesday, July 20. And the competition will extend through Sunday, August 8, with NBC airing the Closing Ceremonies at 7:00 am EST.
Your best bet for navigating all the fun and games — assuming COVID-19 doesn't scuttle everything — is to check out NBC's official Olympics site: nbcolympics.com/fullschedule. There, you can click through a handy-dandy grid of events and dates, and then dig deeper to Watch Live links that deliver times, platforms, etc.
Reminder: Peacock is free. Check out their Tokyo Olympics page right here.