Good News For Families: HBO Max Now Works On Roku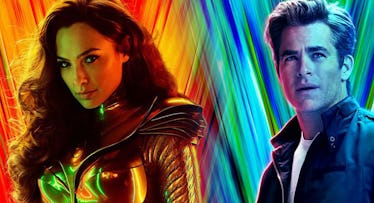 Finally. And just in time. Roku and WarnerMedia have at long last inked a deal that will allow for the distribution of HBO Max on Roku, starting today and meaning that millions of more families can gather together to watch Wonder Woman 1984 when it premieres Christmas Day on HBO Max. The Gal Gadot superhero adventure will be followed in 2021 by more than a dozen other high-profile Warner Brothers features, including Dune and West Side Story, as well as the pandemic-delayed Friends reunion event, plus such upcoming family fare as Space Jam: A New Legacy, with LeBron James, and the animated/live-action hybrid, Tom & Jerry.
And here's the best part. According to Hollywood trade paper Variety, as a result of the agreement, if you already subscribe to HBO via Roku, then there's basically nothing else anyone needs to do, because "the existing HBO app on their devices automatically updated to the HBO Max app, and they will be able to log in using their existing HBO credentials."
This is relevant, because basically, as of right now, if you have HBO Max, you've already been able to access some HBO library content on your Roku. This new deal just means that now you'll be able to get all those HBO Originals, too: including Raised By Wolves, The Flight Attendant, and, starting in 2021, all the cool movies that are coming straight-to-streaming, including Dune, The Matrix 4, The Suicide Squad and a bunch more. (We're really into that new Looney Tunes Holiday Special!)
"We believe that all entertainment will be streamed, and we are thrilled to partner with HBO Max to bring their incredible library of iconic entertainment brands and a blockbuster slate of direct-to-streaming theatrical releases to the Roku households with more than 100 million people that have made Roku the No. 1 TV streaming platform in America," Scott Rosenberg, SVP of Roku's platform business, said in a statement. "Reaching mutually beneficial agreements where Roku grows together with our partners is how we deliver an exceptional user experience at an incredible value for consumers, and we are excited by the opportunity to deepen our longstanding relationship with the team at WarnerMedia."Aside from Wonder Woman 1984, and those forthcoming big movies, what other HBO Max programming is there to check out through the Roku platform right now? Plenty, starting with Zendaya in the first of two special Euphoria episodes; Steven Soderbergh's cruise ship-bound dramedy Let Them All Talk, featuring Meryl Streep, Candice Bergen, and Dianne Wiest; the four-part docuseries Heaven's Gate: The Cult of Cults; and Carrie Underwood's My Gift: A Christmas Special.
This article was originally published on