'Doctor Strange 2' Lego Leak Reveals Wanda and New Marvel Hero
It looks like 'The Multiverse of Madness' will be introducing us to a new hero in the MCU. Here's what we know.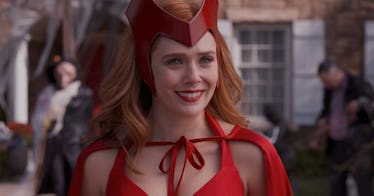 Disney+
A Lego set may have accidentally revealed a ton of new information about the upcoming Doctor Strange sequel, as someone tweeted that a photo of a Lego box that appears to confirm that Wanda (aka the Scarlet Witch) and America Chavez will be in The Multiverse of Madness.
But what does that information actually mean in Multiverse of Madness and the larger Marvel Cinematic Universe in general? Here is what we know so far.
Who Is America Chavez?
MarvelAmerica
What Is America Chavez's Role in Marvel?
What Is Wanda's Role in The Multiverse of Madness?
edited out of the post-credits scene in WandaVision
the villain of Multiverse of MadnessDoctor Strange in the Multiverse of Madness