Live Action 'Lion King' Preview Steals the Show at D23 Expo
Disney gave fans a glimpse at all the awesome stuff it's working on, including the live-action remake of 'The Lion King.'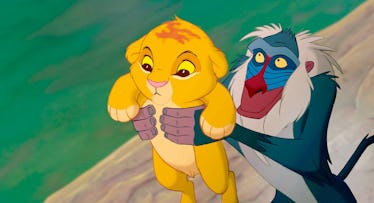 Star Wars was expected to be the star of this past weekend's D23 Expo, but another highly-anticipated Disney movie seems to have stolen the show: Director Jon Favreau's live-action remake of The Lion King. Teaser footage of the film's opening "Circle of Life" sequence, which shows life in the Pride Lands, earned a standing ovation.
With Disney acquiring Marvel Studios and Star Wars over the last decade, the D23 convention has quickly become one of the most hyped events in fandom. This year, they went hard on Star Wars, offering sneak peeks of the upcoming theme parks in Anaheim and Orlando (now officially called "Galaxy's Edge"), including the debut of an all-new immersive hotel in Orlando that seems like the Star Wars version of Westworld, minus the nudity, violence and existential crises. The House of Mouse also released their schedule through 2019, which includes 21 movies from Pixar, Lucasfilm, and Marvel. Aside from all the Star Wars, The Lion King seemed to garner the greatest response.
The live-action remake of the iconic animated film is one of Disney's most highly-anticipated movies, and Disney doubled down on that hype by showing the opening 'Circle of Life'. Pretty much everyone who got to see it lost their damn minds, with fans gushing over how real the footage looked. Fans of Disney's live action Jungle Book remake shouldn't be surprised, as Favreau and Disney were praised for bringing Baloo and company to life in the 2016 film.
Lion King director Jon Favreau on stage now. Standing ovation. Footage looked INCREDIBLE. #D23Expo
Disney has yet to release the footage to the general public, perhaps letting the hype train build excitement for the film. And based on the reaction online, that bet seems to be paying off. Besides, the film is still two summers away from reaching theaters, so Disney still has plenty of time to get fans excited.
This article was originally published on