These Are the 5 Best SpongeBob Guest Stars of All Time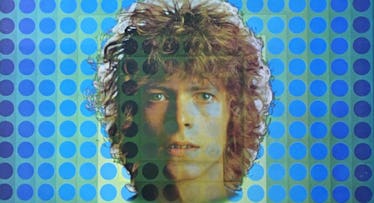 On March 4, The SpongeBob Movie: Sponge on the Run continues the SpongeBob franchise's knack of snagging the biggest names in movies, music, and TV for guest spots or quickie cameos. It's no spoiler to reveal that Keanu Reeves, Tiffany Haddish, Snoop Dogg, Awkwafina, and Danny Trejo all pop up in Sponge on the Run. Haddish and Awkwafina provide voices, while Trejo and Snoop make live-action cameos, and Reeves actually plays an important supporting role, appearing repeatedly as Sage, a humble tumbleweed who offers SpongeBob and Patrick inspiration over the course of their journey to rescue SpongeBob's pal, Gary, who's been snail-napped by King Poseidon, the ultra-vain ruler of the Lost City of Atlantic City (who uses Gary's slime to moisturize his face!). To celebrate the upcoming March 4 release of Sponge on Run on Paramount+, Fatherly looks to the waters below and the land above Bikini Bottom for 5 of the best-ever SpongeBob celebrity cameos.
And this was a tough list to compile, as there are literally dozens of memorable spots we just don't have room to include. We're talking Andy Samberg, Scarlett Johansson, Bob Barker as Bob Barnacle, R. Lee Ermey doing his R. Lee Ermey thing, John Goodman as a stop-motion Santa Claus, the stupendous Charles Nelson Reilly, Davy Jones as Davy Jones, Kristen Wiig, J.K. Simmons spoofing Whiplash, Pat Morita, Pink, Biz Markie, Marion Ross as Grandma Squarepants, and on and on. Interestingly, even though SpongeBob is a kids' program, pretty much EVERY guest star has been an adult who either loves the show or has a family of their own, and appeared for their kids – or both.
So, picking these top five was tough. The best part? You probably didn't know these five folks ever did the show.
5. Betty White
The ageless star of The Golden Girls provided the voice of Beatrice, a bespectacled purple fish with white hair (in rollers), in the ninth-season episode, "Mall Girl Pearl." Beatrice offers sweet and funny pearls of wisdom, as well as killer dentures, to Pearl Krabs after hiring Mr. Krabs' daughter to work at her store, Grandma's Apron. Pearl really needs the advice, particularly when her so-called friends, among them the mean Goth girl Nocturna (voiced by the awesome Aubrey Plaza), bully her for working at the store. "Like SpongeBob, Betty White is a comedy icon," supervising producers Vincent Waller and Marc Ceccarelli said at the time. "Also like SpongeBob, she looks fantastic in shorts and tube socks." (Psst, Golden Girls is streaming on Hulu!)
4. David Hasselhoff
The Hoff was 52 years old when, in 2004, he appeared, buff and tan as ever, as himself in The SpongeBob Movie. Hasselhoff was clearly in on the joke, as he gleefully goes all preening Baywatch heroic to help SpongeBob and his best bud, the starfish Patrick, return to Bikini Bottom from a beach on land. Hasselhoff swims for a bit, turns into a super-fast human speed boat and then uses his pecs to launch SpongeBob and Patrick back home. As the man himself observes, "You done good, Hasselhoff. You done good." (Note: somehow, Knight Rider is streaming for FREE on the NBC App.)
3. Victoria Beckham
SpongeBob got Posh when the Spice Girls star voiced the character Queen Amphitrite in the episode, "The Clash of Triton," which aired in 2010. "I was so thrilled when I was asked to be a part of SpongeBob as my children love the show," Beckham, told the British newspaper The Daily Mail, referring to her three sons, who were then 11, 7 and 5. "When I told the boys that I was going to be on the show, they were so excited!" Her funniest line in the episode: "I'm glad that you're glad that I'm glad, my king." Also making cameos in the episode were rocker Sebastian Bach (as Triton) and Seinfeld's John O'Hurley (as Amphitrite's husband, King Neptune).
2. David Bowie
The late, great singer and actor apparently loved SpongeBob and asked to have a cameo on the show. Ironically, the opportunity arrived via a musical episode – "SpongeBob's Atlantis SquarePantis" (2007) — in which Bowie didn't sing a single note. Still, Bowie made the most of his role as Lord Royal Highness, an Atlantean emperor who imparts the following message to SpongeBob, Patrick, and Squidward: "Art is what happens when you learn to dream." Be sure to take a close look at the character's eyes. Like Bowie's, one is blue and the other is green. Gotta love that attention to detail.
1. Mark Hamill
Many of the guests on SpongeBob aren't voiceover regulars. Star Wars icon Hamill, on the other hand, has long been a favorite in animation circles, of both fans and filmmakers. He flew into SpongeBob as The Mothman in "Night Light," a fifth-season episode that premiered in 2007. In it, our beloved sponge reads a terrifying book that causes him to fear the dark. SpongeBob bathes his house in light, attracting the nefarious Mothman, arch-nemesis of aging superheroes Mermaid Man (Ernest Borgnine) and Barnacle Boy (Tim Conway). Hamill, a master at voicing villains, brings both menace and humor to his role. And Borgnine and Conway are both hysterical, though we didn't count them as guest stars since they recurred from the earliest days of the show.
The SpongeBob Movie: Sponge on the Run will premiere March 4 on Paramount+.
This article was originally published on