5 Best Eric Carle Books That Aren't 'The Very Hungry Caterpillar'
There's much more to Carle's brilliance than that one butterfly, you know.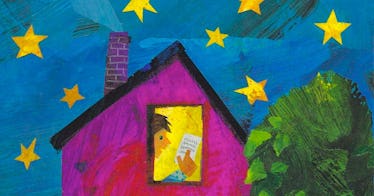 Eric Carle/Harper Collins
We love The Very Hungry Caterpillar. It's a masterpiece and we love that the late-great Eric Carle's dad inspired him to write and illustrate that specific book. But, pretending like that's the only great book in the oeuvre of Eric Carle is bonkers. There are so many great, great books beyond the famous ones.
Other than The Very Hungry Caterpillar and Carle-illustrated Brown, Bear, Brown Bear, what are the best Eric Carle books that you've maybe overlooked? As the world mourns the passing of Carle and celebrates his life, here are five great Eric Carle books that have maybe slipped under the kids' book radar. These picture books are all great for kids just learning to read, not to mention the big kids in your life, better known as parents.
Get ready for our favorite Eric Carle books, some of which you may have never heard of.