6 Things Every Parent Should Know Today
Including why vaccines don't cause SIDS.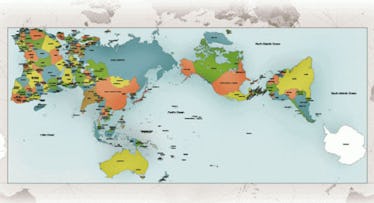 Authagraph
Every day, the internet is pumped full of brand new funny, informative, and game-changing content that parents need to know. The only problem? To find the good stuff you need to wade through a bunch of nonsense. In hopes of helping, we've created this daily roundup. It offers some interesting findings, relatable stories, and other content we think you'd like to read that we hope makes the Herculean task of trying to raise a well-adjusted human being a bit easier. Today's finds include a dad's incredible sleep chart and a scientific explanation of why vaccines definitely aren't causing SIDS, even if "vaccine court" says otherwise.
There's Another Silly Vaccine Debate
Over the weekend, the United States Vaccine Court chose to compensate parents who had lost their child to Sudden Infant Death Syndrome shortly after he received his routine vaccinations. It's a win for skeptics, but a closer look shows that this should, in no way, be seen as an endorsement of vaccines causing SIDS.
There's An Enormous NERF Sale Going On
What's better than getting to buy a brand new NERF gun? Getting to buy a brand new NERF gun for 50 percent off. Today, Amazon is running a one-day-only sale on more than 20 different NERF blasters, darts, and accessories. All items are being sold at up to 50 percent off, and there's plenty of firepower from which to choose.
There's A New Cool (And Accurate) Map
Most maps feature landmasses that are greatly out of proportion, thus creating wildly inaccurate views of the world. This new take by AuthaGraph corrects some errors by using a complex grid of 96 equal triangles and accounting for the correct sizes of the continents (U.S.= small; Africa = large). The map can be folded along the lines of thge triangles to form a 3D — and correctly proportioned — globe.
There's A Fix For This Common Kid's Injury
Kids are reckless little creatures and sometimes that hard lifestyle leads to such common injuries as a dislocated elbow. Fatherly spoke with pediatric surgeon Dr. Jennifer Weiss about the predictable injury—how to fix it, how to avoid it, and what the heck "subluxation" is.
This Dad's Sleep Chart
To try and make sense of the sleepless chaos of parenting, a father/Redditor and his wife tracked every 15-minute increment of their daughter's life from ages 3 months to 17 months. It's a true labor of love and exhaustion and should give any new parent hope.
There's An Interesting Reveal About Kids' Storybook Characters
A new study from the Ontario Institute for Studies in Education at the University Toronto has found that four to six-year-olds were more likely to share with each other after listening to audiobooks with human characters rather than animals who behaved like humans.