Watch Mars Disappear Behind The Moon In Occultation
Mars will find itself behind the moon in an occultation event, and here's how to watch.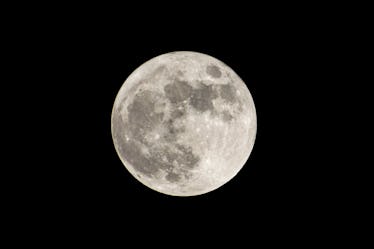 Shutterstock
You might want to clear your calendars and carve out some space on the night of January 30th and 31st, especially if you and the kids love watching the changes in the moon. However, this viewing is different in that looking up at the sky that night; you'll notice something is missing — Mars!
Although we're about to head into a stretch where we won't see any meteor showers in the sky, that doesn't mean there's not something cool to watch — including the one at the end of January. According to EarthSky.org, Mars will find itself behind the moon in an occultation event.
How to watch the Mars occultation with your kids
As EarthSky.org notes, parts of southern North America and northern South America can see the occultation on the evenings of January 30th and 31st, as long as the sky is relatively dark.
"For those who live outside the viewing area, you'll see the moon and Mars skim right past each other. Some places will even get to see Mars play peekaboo along the cratered and mountainous limb of the moon," EarthSky.org explains.
What you'll be watching is Mars going behind the moon, disappearing, and then watching it reappear again. Most people who like to watch these occultation events watch the planet disappear, then stick around and watch it reappear again.
"Mars will disappear behind the darkened edge of the moon," EarthSky.org says. "And then – in a while – Mars will emerge along the illuminated edge of the moon."
After you've confirmed the time of the event, depending on where you live, gathering supplies to watch should be easy since it can be seen without binoculars. But, if you really want to see all the details, having binoculars or a telescope will let you see even more.
You can check ahead of time for the exact time Mars will disappear behind the Moon where you live, so you don't miss it. Just check out In-the-Sky.org's visibility map. A chart on the web page also shows the rough times to expect the occultation to be visible where you live. For the contiguous United States, it will happen at some point between 8:30 p.m. CST p.m. to 12:30 a.m. CST. More details can be found here.
The next cool sky happening to watch will come on Feb. 1 when a super rare green comet gets closer to Earth than it's ever been.