Verizon Is Offering a Free Year of Disney+ for Unlimited Data and Fios Customers
Not everyone is getting a year of free streaming.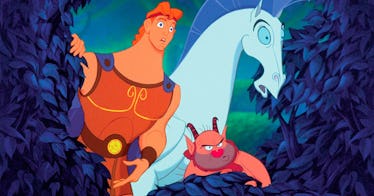 Disney+ is live, and one piece of news that is very useful is the fact that Verizon customers might be able to get a free year of Disney+. It doesn't apply to everyone, so here's what's going on.
Verizon made headlines two weeks ago, by announcing that customers would be receiving a year free of the streaming service, courtesy of the wireless company. But, Verizon will only be offering a free year of Disney+ to customers with unlimited data plans and customers that sign up for Verizon's wireless 5G home Internet and Fios Internet, meaning that customers with limited data plans or users that already have Fios of Verizon's 5G home Internet will not be getting Disney+ for free. So if you were hoping to marathon all six episodes of the Star Wars saga over Thanksgiving, you'll need to upgrade your data plan or just pay for the subscription yourself.
Related: How to Sign-Up for the Hulu/ESPN/Disney+ Bundle if You Don't Have Verizon.
"Giving Verizon customers an unprecedented offer and access to Disney+ on the platform of their choice is yet another example of our commitment to provide the best premium content available through key partnerships on behalf of our customers," said Verizon Chairman and CEO Hans Vestberg in a statement regarding the partnership.
The partnership makes sense for both Verizon and Disney, as both will likely gain new customers as a result of this deal. It's similar to Verizon's current partnership with Apple Music, where they also offer a free subscription to certain customers.
Following the announcement, Disney saw its stock jump two percent. Plus, Disney knows that once users have had access to Disney+ for a year, many will opt to stay signed up and pay $7 per month moving forward.
This article was originally published on