Vanilla Ice Biopic Movie Is Happening and People Are Losing It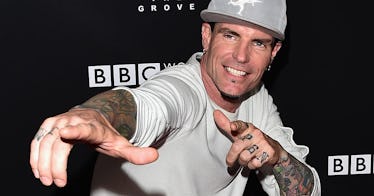 Getty
2020 doesn't have to be completely full of bad news, apparently. It turns out that Dave Franco, younger brother of James Franco and a talented actor and Hollywood star in his own right, will be taking on an ambitious role in a new movie this year about a real-life character who most people who weren't alive in the 90's probably don't think about all that much anymore: Vanilla Ice.
Yes, the musician Vanilla Ice, of "Ice Ice Baby" fame, who was most recently in the news for attempting to perform music on July 4 in Austin, Texas, despite a raging pandemic that would make such an event frankly irresponsible from a public health perspective, is getting a biopic. But the biopic will be way more than just an outright parody of his life like Franco's previous work on the Tommy Wiseau biopic. Instead, the film should be a real, honest, and empathetic look at a guy who skyrocketed to fame from selling used cars in Dallas, Texas to the top of the hip hop charts in the 1990's — and who nearly just as quickly became a person of parody, derision, and jokes.
Franco, apparently, is excited to take on the role, and told Insider that he's already spent a lot of time talking to Vanilla Ice (whose real name is Rob Van Winkle) to get to know him, and be able to play the role, and to do it with honesty, and not parody.
"Rob is such a sweet and intelligent guy," Franco said and noted that he had been a great ally in getting details about his life correct and giving Franco exclusive access to what might not be public about his life. "Just talking to him, I can't help but think about the rabbit holes I'm going to go down to get ready for the role." Well, we're pretty excited to see what happens next. In the meantime, let's remember how this all happened.