90,000 BMWs Are Subject To An "Urgent" Recall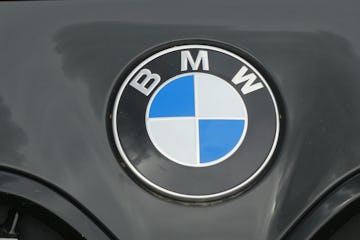 picture alliance/picture alliance/Getty Images
On May 4, 2023, the National Highway Traffic Safety Administration (NHTSA) and BMW voluntarily recalled 90,000 older model BMW vehicles in the U.S. due to the installed Takata airbags. The recall, which requires a replacement part, is considered "urgent" and "lifesaving." Here's what you need to know.
"If your vehicle is affected by this recall, we encourage you to take immediate action to have your FREE repair completed at your local BMW dealership," the car company said on its website. "BMW is committed to addressing the needs and concerns of our customers affected by this industrywide issue."
Why are these BMWs being recalled?
Several older models of BMW are being recalled because they're equipped with an airbag that's "faulty and dangerous" that was made by Takata.
"Recently, vehicles from 19 different automakers were recalled to replace driver and passenger airbags made by auto parts supplier Takata that may explode and cause serious injury or death," BMW notes on its website. "Certain BMW models from 2000—2015 may be affected."
According to the NHTSA, these old, faulty airbags can cause serious harm, which is why they've issued a "Do Not Drive" warning.
"Long-term exposure to high heat and humidity can cause these airbags to explode when deployed," the NHTSA warns. "Such explosions have caused injuries and deaths."
Adding to the seriousness of the warning from BMW and NHTSA is that the airbags in the older BMW models are "some of the oldest Takata airbags under recall," the NHTSA notice reads.
Because the Takata airbags are so old, they "have an extremely high probability of failure during a crash. If the inflators rupture, the metal fragments ejected toward the driver's face could kill or leave them with devastating, life-altering injuries."
Which old-school BMW models are being recalled?
Models included in the recall are:
2000-2006 BMW 3 Series (E46) including M3
2000-2003 5 Series (E39), including M5
2000-2004 X5s (E53) equipped with certain driver's front airbag inflators manufactured by Takata
To check if your vehicle is affected, enter your VIN here.
What do I do if I have one of the impacted BMW models?
Given the seriousness of the recall, both BMW and NHTSA warn car owners not to drive their affected vehicle before it has been repaired.
If you have one of the 90,000 recalled vehicles, you should contact your dealership or BMW customer service to schedule a free repair "as soon as possible."
BMW has several options for owners of the impacted models to receive the necessary repairs, including mobile repair service where an authorized dealer may be able to go to your house to make the repairs, will tow your vehicle to a local dealer, and provide you with a loaner or rental car while the repair takes place.
"Keep in mind the repair takes about an hour, but could be longer for X5 and X6 passenger airbag replacement," the company adds.
If you have any questions, you can call BMW at 1-866-835-8615 or visit BMWUSA/recall for more information.
For more information on the Takata airbag recall, including other impacted vehicles, visit NHTSA's information page here.