Texas Moves To Erase Civil Rights History From Public Schools
Teachers would no longer be required teach about the history of Native Americans or Martin Luther King Jr.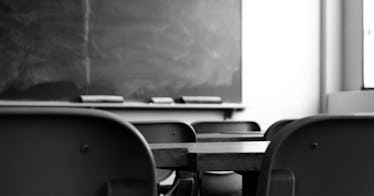 The Texas Senate has passed a bill that would no longer require readings about civil rights and women's suffrage to be included in the public school curriculum.
On Friday, the state senate voted 18-4 to pass the bill, which would remove prominent social justice figures and movements throughout American history from required teachings, including Susan B. Anthony, the history of the Native Americans, and Martin Luther King Jr.
According to Bloomberg Law, the bill would also prevent teachers from speaking on current events or divisive topics without "giving deference to any one perspective." Lt. Gov. Dan Patrick (R), who presides over the Senate, praised the bill, saying that it will allow students to focus on learning without being influenced by leftist ideology.
"Senate Bill 3 will make certain that critical race philosophies including the debunked 1619 founding myth, are removed from our school curriculums statewide," Patrick said in a statement. "Parents want their students to learn how to think critically, not be indoctrinated by the ridiculous leftist narrative that America and our Constitution are rooted in racism."
State Sen. Judith Zaffirini (D) argued that the bill would be "tying the hands of our teachers" and argued that events like "slavery, the Holocaust, or the mass shootings at the Walmart in El Paso or at the Sutherland Springs church" can't reasonably be taught without a sense of perspective.
The bill has currently been stalled in the Texas House of Representatives because they can't achieve a quorum since House Democrats are in Washington D.C. advocating for voting rights. The special session is set to end on August 6, which could mean the bill is delayed even longer.
This is not the first step that Texas government officials have taken against critical race theory and other more progressive perspectives on America's troubled history with race. Last month, Governor Greg Abbott signed a bill that dictates how teachers are able to speak about controversial topics, such as slavery or the KKK, in the classroom.
This article was originally published on