Target Is Making Big Changes to Keep Customers Safe
The store has also placed a per-customer limit on items.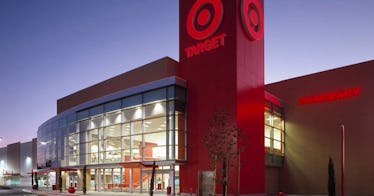 It's hard to ignore the news and not feel some bits of panic creep in. But it's comforting to know many places of business are taking the COVID-19 story seriously and doing their part to keep the spread to a minimum. Target CEO Brian Cornell, has announced the company's plans to help show the spread of the virus by adapting strict new cleaning regimens. Here are the details.
The CEO announced in a public statement that they have made changes to all stores across the country. "We've always taken great pride in our clean and well-run stores, and we know this is more important than ever right now," Cornell says in the press release.
"On top of our daily cleaning procedures, we're adding hours to each store's payroll to make our routines even more rigorous. This means more time will be spent cleaning our stores, including cleaning surfaces like check lanes and touchscreens at least every 30 minutes."
The store recognizes that their Drive-Up, Order Pickup, and support-in-demand services are likely to be used more during these next few weeks, so they've upped their staffing teams in those departments to ensure these run smoothly.
On top of this, the company has announced that they are starting "to limit the number of key items per purchase, which will allow more guests to get what they need."
"At the center of our company's purpose," said Cornell, "is a commitment to help all families, and it's something we take to heart in good times and bad. This is why we'll be working hard to keep our stores open so we can be there to support you and your families."
This article was originally published on