This Hugely Important Group Also Supports A 4-Day Workweek
There's been a lot of support for a 4-day workweek, and a new survey highlights the benefits businesses see for their bottom line and keeping their employees happy and healthy.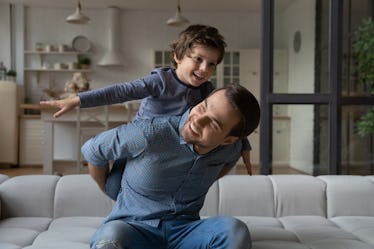 Shutterstock
Over the past few years, the status quo of the standard 5-day workweek has been tested. Large-scale pilot programs, in which hundreds of employees and dozens of companies have taken part, have found the benefits and downsides of switching to a shorter workweek without a reduction in pay or productivity. There's been a lot of support for a 4-day workweek from workers and businesses alike — and even local governments. One new survey highlights the benefits businesses see for their bottom line and for keeping their employees happy and healthy.
"The days of glorifying busyness and 'living to work' may soon be behind us as support for the 4-day workweek gains traction among American workers," B2BReviews, the company that commissioned the new survey, reports.
"As this major change in American business looms closer, we wanted to gain further insight into how business owners and employees feel about shifting to a 4-day workweek."
To find out how American businesses and employees feel about the potential of moving to a 4-day workweek, B2BReviews surveyed 1,009 people, half business owners and half employees. It's important to note that this is just one survey — but it has some interesting takeaways in terms of what employees, and employers, say they want.
According to the survey, 27% of business owners who responded currently already have a 4-day workweek structure in place, while 57% of business owners said they are willing to pilot a 4-day workweek to assess its impact.
When business owners were asked the benefits they feel a 4-day workweek could provide, 62% said it would bring a better workplace culture, 61% felt it would give increased flexibility for employees, and 54% felt it would increase employee creativity and innovation.
When business owners who opposed the shorter workweek were asked why, 55% said it might negatively impact customer service or satisfaction, 45% felt it goes against industry standards, 41% felt it would cause issues with scheduling and coordinating, and 37% responded that they were satisfied with their current system.
The employees who were surveyed also really want a short week. Eighty percent of employees said they would support the federal government implementing the 4-day workweek, saying that they'd have more time for leisure and relationships, better work-life balance, and less stress.
Pilot trials of the 4-day workweek have been successful in several markets, including the U.S. and Canada, Iceland, and even for government-run pilots, like one in New Zealand. Following their trials, many businesses have continued to stick with the 4-day workweek citing benefits for both businesses and employees, including improved productivity and happier work/life balance.
To see more details of the survey by survey by B2BReviews, head to their breakdown.