Summer Camp That Had Major COVID Outbreak Reportedly Didn't Require Indoor Masks
A summer camp in Illinois with very few vaccinated staff, and campers, didn't require masks indoors. An outbreak has overwhelmed the camp.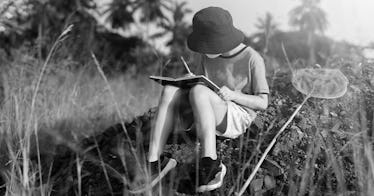 As of the last count, at least 85 attendees and staffers of a summer camp in Central Illinois have tested positive for COVID-19 amid an outbreak of the virus. The outbreak has since spread across three states.
The story isn't unfamiliar — last summer, outbreaks happened at summer camps across the country.
The camp, for kids in the 8th grade and up to high school seniors, allegedly did not check the vaccination status of staff or attendees. While all attendees were 12 and up — eligible to be vaccinated — it turns out the vast majority of people at the summer camp were not vaccinated, per Illinois public health officials.
The camp session was from June 13 to 17. Another camp for fourth and fifth graders was supposed to run shortly after but was canceled due to the outbreak.
To be fair, CDC guidelines for how to safely operate summer camps this year have loosened up quite a bit. Namely, when the CDC released their updated guidelines for summer camps for 2021, the CDC had said that masks were not necessary outside regardless of vaccination status. However, they still held firm that only camps with vaccinated staff and campers don't have to use masks or social distance in any settings, indoor or outdoor.
The CDC also said that for unvaccinated campers and staffers, everyone should keep their masks on when in crowded indoor settings, and when in prolonged close contact with other unvaccinated people. The evidence points to this camp flouting these rules — and paying the consequences.
American Camp Association director Tom Rosenberg reacted to the CDC guidelines by suggesting that layered mitigation strategies would be necessary as most summer camps would, by design, have a number of vaccinated and unvaccinated attendees.
But preliminary reporting out of the Crossing Camp has found that despite the recommendation that unvaccinated staff and kids wear masks indoors and in crowded settings with close contact, the camp did not require it.
Per the Schuyler County Health Department, the camp did follow CDC guidelines to clean and disinfect the facility and worked with the Health Department after the outbreak took place. We know by know, however, that COVID-19 — and its variants — spread primarily by air and cleaning surfaces is largely hygiene theater.
So far, one young adult has been hospitalized as a result of the outbreak. It's a sobering reminder that masks are still one hundred percent necessary for unvaccinated kids and young adults and that vaccines, for those who can take them, make everyone safer.
This article was originally published on