Make More Than $75,000? This Calculator Determines Stimulus Payout
Want to know how much you'll get in that stimulus check? There are handy calculators to help you out.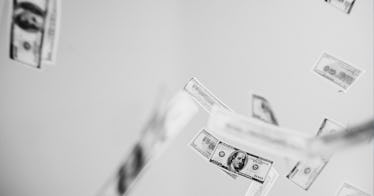 Want to know how much stimulus money you'll get? A new calculator will show you how.
After months and months of inaction, Congress has finally passed a Coronavirus stimulus package — that accounts for nearly 6,000 whopping pages — that at least partially address the needs of American families, from more stimulus checks to expanded unemployment insurance, to increased eviction protection, and K-12 funding.
While the bill doesn't address many concerns for American families, it does help a little bit. For many families, their main thoughts might be on when they are getting their second stimulus check and how much will be in it when they do. Luckily, two separate websites — Grow and The Washington Post — created calculators that will help you determine how much money you'll get based on your income in 2019, how many dependents you have in your household if you're single, married, or have kids.
To recap, if you are an individual who made less than $75,000 per year in the tax year of 2019, then you should expect to receive the full amount of the $600 stimulus checks in your bank account. If you are married and file jointly, and your combined income is less than $150,000 a year, then you will receive the full $1,200 stimulus, or $600 per person, plus $600 for any dependents you may have. You will also receive another $600 for every dependent (child) you have under 17, no matter your filing status if you earn less than $112,500 a year as a single parent.
If you make any more than the incomes listed above, your stimulus check payout will start to taper out until you hit the max income limits — over $87,000 if you're a single earner and over $174,000 if you're a married filer. So, how much will you make if you make in between the minimum and maximum income levels for the stimulus check?
You can use the calculators on the Grow and Washington Post websites, respectively, to determine how much money you'll get. For example, if you're a single filer with zero dependents, you'll receive around $350. If you're a married parent who makes a combined income of $160,000 and has two kids, you should expect to receive about $1,900 in stimulus money.
This article was originally published on