Ranger Rick Offers Families Free Digital Subscriptions
Here's what you need to know.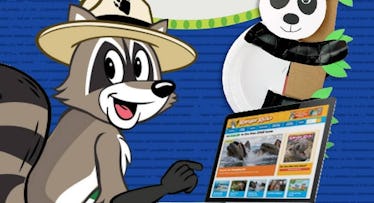 Credit: Instagram / @RangerRickMags
Parents everywhere are scrambling to tack on the job title of a teacher. As schools across the country are closed due to the coronavirus outbreak, parents are tasked with providing homeschool for their children. With little to no warning or time to prepare, and on top of their responsibilities and several also trying to juggle working from home. Thankfully, Ranger Rick is offering some assistance and here are the details.
The National Wildlife Federation has made their Rick Ranger digital magazine free for the public to help aid those parents who are looking for trustworthy education content for their kids.
"With schools and daycares closing across the country, Ranger Rick wants to help your family stay entertained and engaged in the natural world," the company says. "We are making all digital editions of our magazines free to the public."
The access will extend now through June 30, 2020, and will only require an email address to access online content.
"For families giving homeschooling a try, activity ideas and student pages are available in monthly Ranger Rick Educator's Guides and Ranger Rick Jr. Parent Reading Guides," the company says in a release Ranger Rick Magazine has been around for 50 years, and its mission of "inspiring kids of all ages to love wildlife and the great outdoors" is a great educational resource for kids. The website is filled with animal facts, crafts and activities, jokes, and comic adventures.